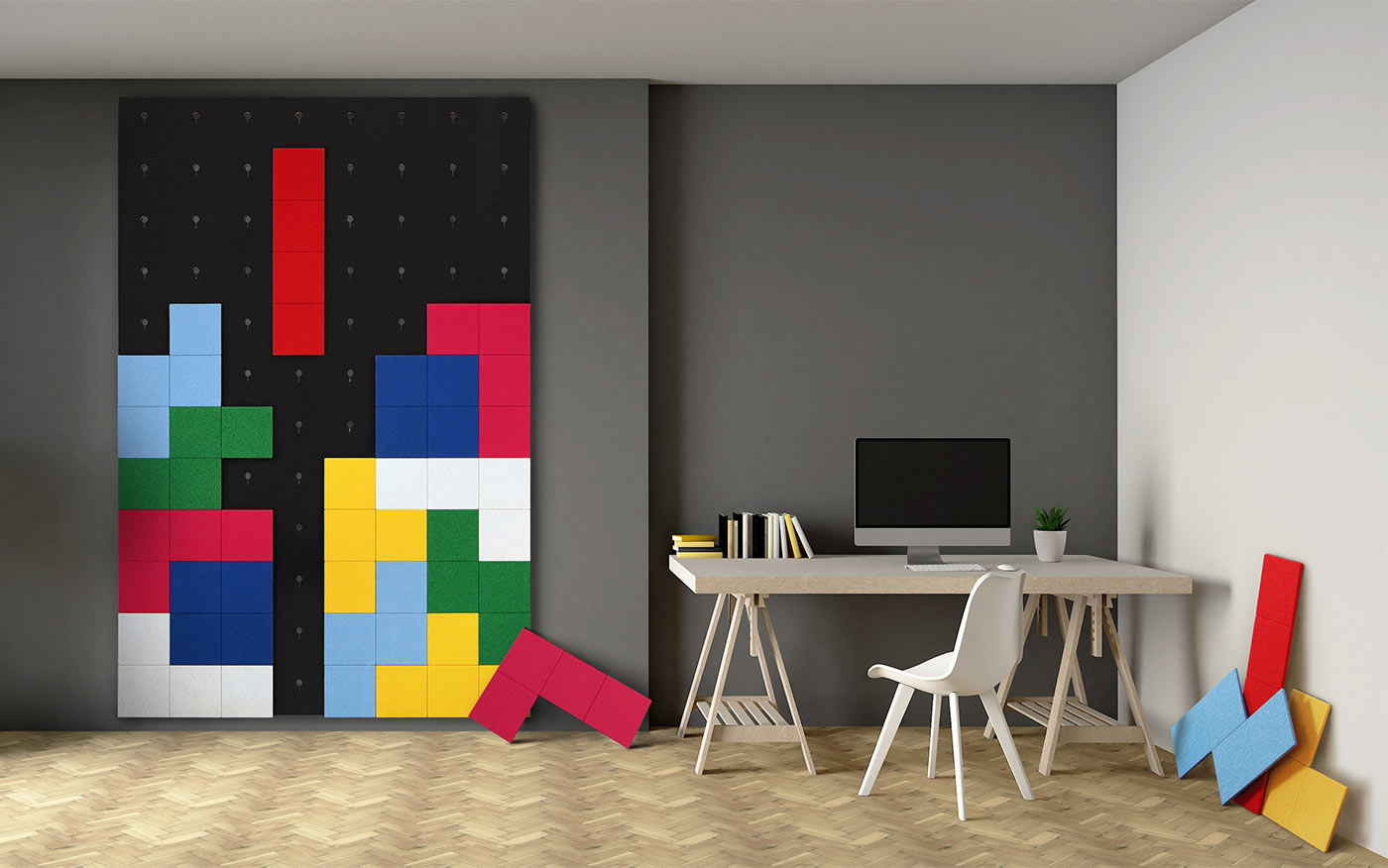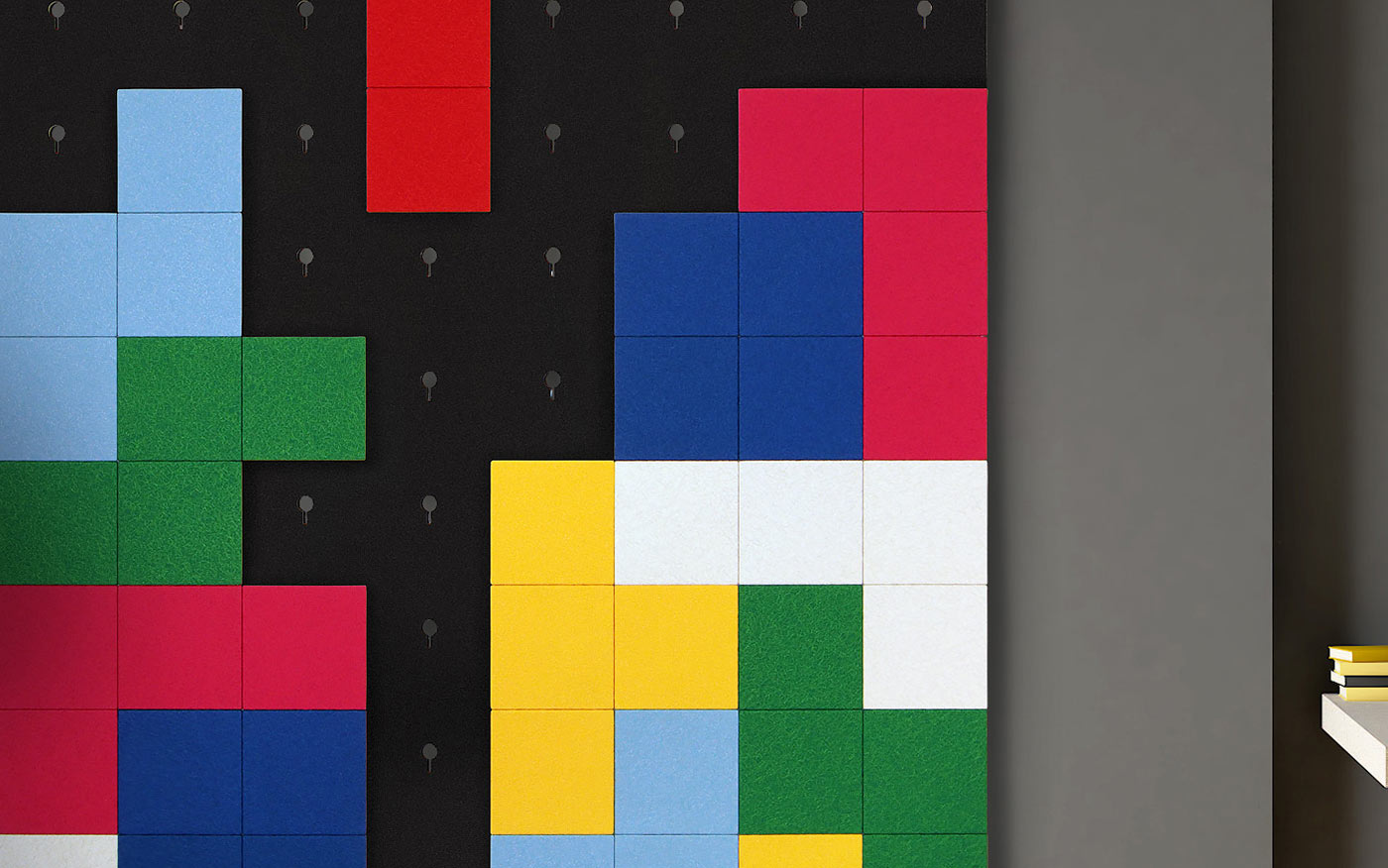 OTON Interier decorative embroidered wall panels transform any space into a warm, friendly, and engaging interior. The individual stitches reflect light and cast shadows, which changes their appearance as the day progresses. The innovative modular mounting system is extremely easy to assemble, and you can choose from a wide selection of colours and materials, as well as from an array of possible embroidered textures, designs, and motifs, which allows you to transform any wall and make it truly unique.
OTON Interier embroidered wall panels are perfect for demanding commercial and private individual clients alike; and Ercigoj, the company behind this compelling line, has brought their advanced embroidered art technology and integrated it into these decorative panels.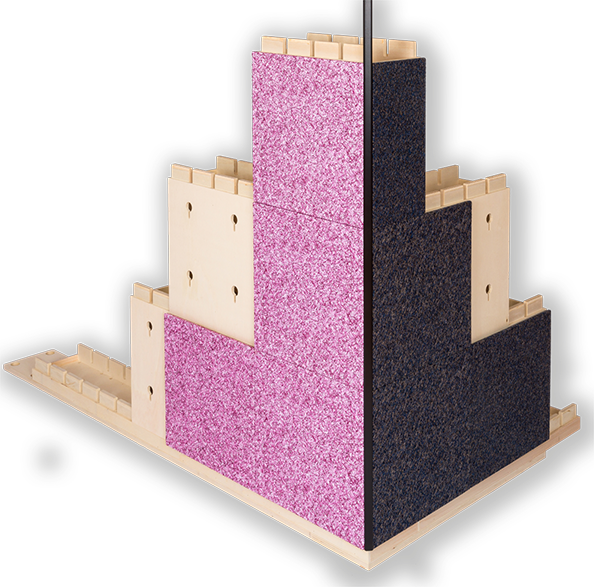 Modular system
The easy-to-mount OTON Interier modular system enables users to cover entire walls with intricate custom embroidery, from textures that play with light and create stunning visual depth to embroidered art with photorealistic quality – and all created with thread and needles.
With the unique keyhole mounting system, you can change the look and feel, the experience, of any space completely, within minutes.
For temporary spaces and for office solutions where design professionals are looking to change the wall layout, OTON Interier offers the modular brick system, which lets you assemble entire walls according to your own individual needs. Then simply attach the embroidered decorative modules with our easy-to-use keyhole system. It's perfect for offices, trade shows, exhibitions spaces and more.
The proprietary OTON Interier modular system allows makes it possible to create embroidered walls in unlimited dimensions, whether you wish to cover only a smaller surface or the largest, most extensive wall surfaces.
Embroidered modules are available in an array of different sizes, from 20x20 cm to the largest, measuring 100x100 cm, and it's also possible to combine different sizes to create a compelling puzzle effect.
---
Variety of materials and styles
The OTON Interier concept can cater to any taste or preference with our selection of materials designed to match the design of your space. Modules can be fully embroidered to create a fine texture, or can combine embroidery with leather, cork, even wood in various colours, textures, and grain types. Create striking contrasts on your walls, anywhere, simply by applying embroidery on a variety of materials, even unusual ones.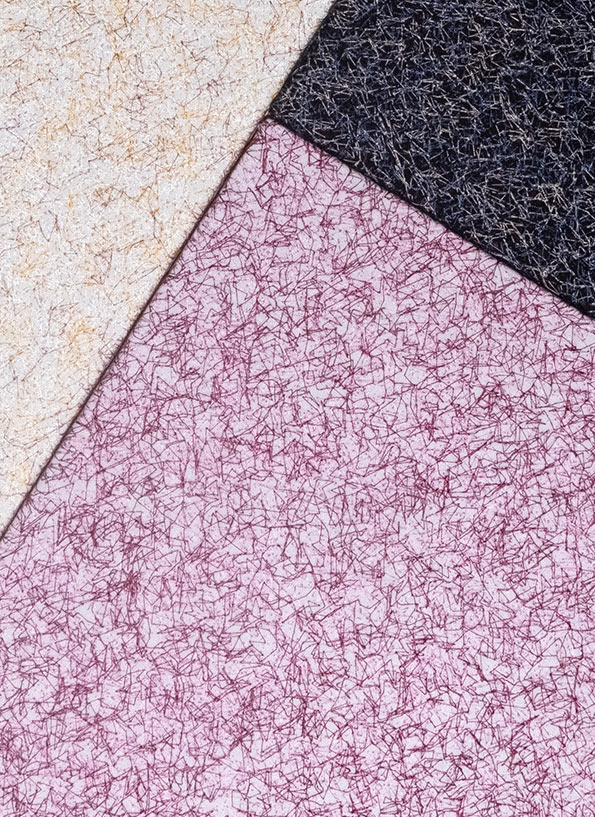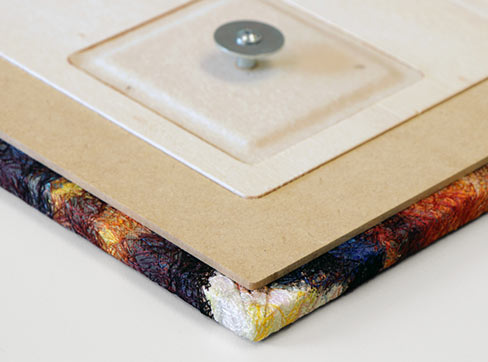 Each module incorporates traditional embroidery techniques that employ state-of-the-art CNC machining, and the proprietary mounting system makes it easy to fix the modules to the wall.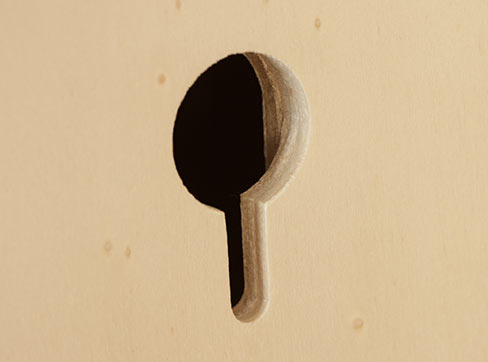 Embroidered modules are fastened onto base panes with a proprietary keyhole system.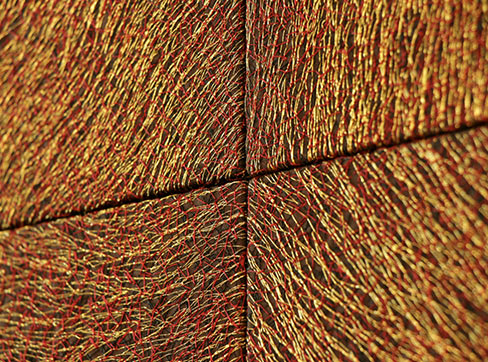 Close-up of different stitch directions.
For environments where building standards require the highest quality and material certification, such as hotels, public buildings, art galleries, museums, offices, and studios, OTON Interier can provide you with embroidered modules whose materials are all fully certified as fire retardant.
The nature of embroidery as a medium with distinct three-dimensional threads also imbues all of our modules with excellent sound insulation properties – which is why OTON Interier systems are ideal for recording and editing studios or any spaces where sound insulation is important or, increasingly, desirable.
---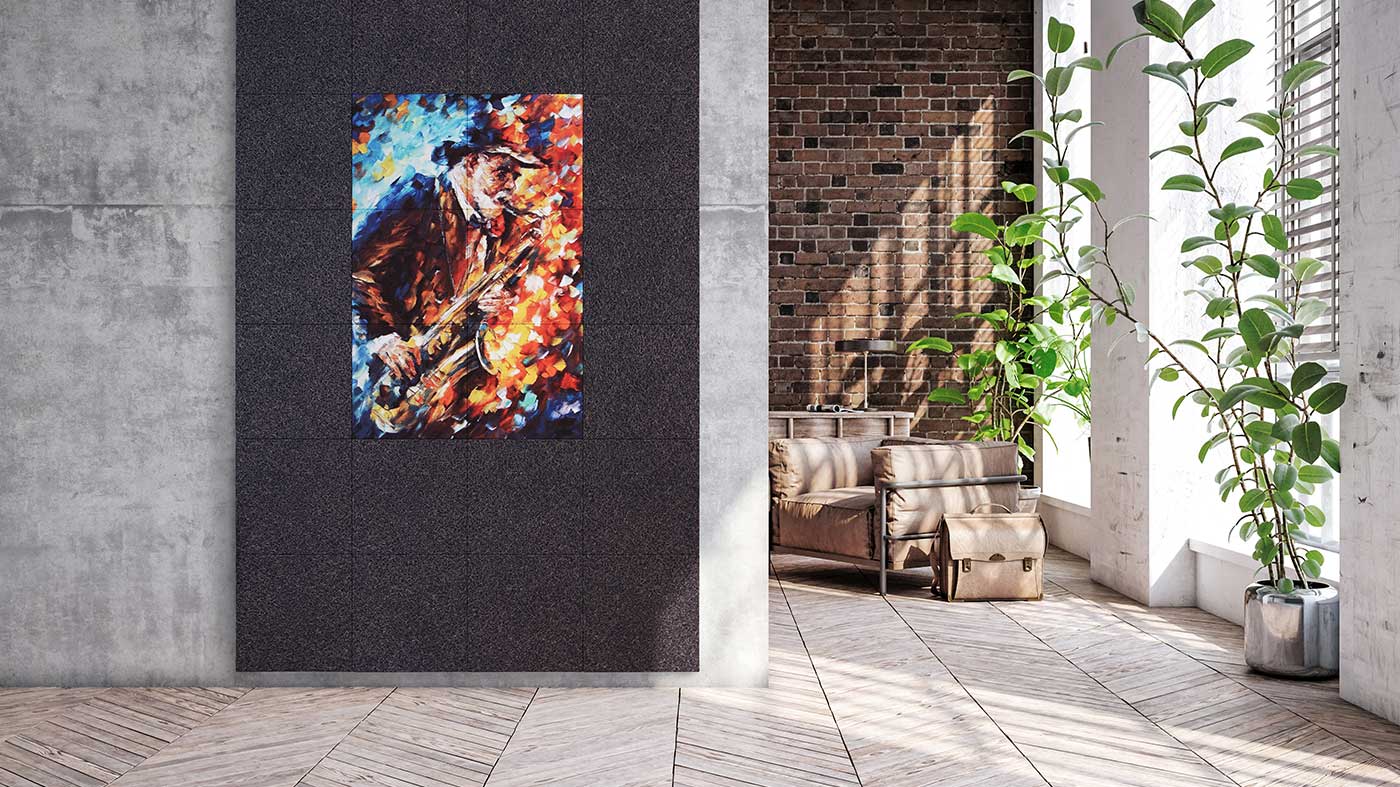 Ercigoj Embroidery, based in the Slovenian capital Ljubljana, boasts a long, 100-year history of creating the finest embroidered art. Our larger embroidered fine art projects are featured in exhibitions worldwide, and collaborations with painters and world-renowned photographers have long attracted art galleries and collectors from across the globe.
OTON Interier brings these art embroidery techniques to the world of interior design and applies them to create engaging an compelling embroidered art walls.
---